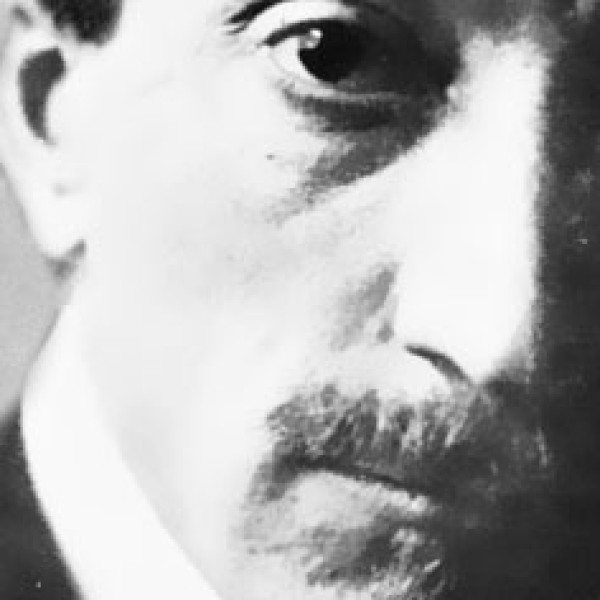 Biography
An iconic figure of early Futurism, Russolo (1885-1947) was born into a musical family. His father was the organist of Portogruaro Cathedral and both his brothers studied at the Milan Conservatory. Russolo was also gifted musically, but decided to embark on a career as a painter at an early age.

Having completed his studies, he joined his family in Milan in 1901 where, despite being largely self-taught as an artist, he soon found work assisting with the restoration of Leonardo's Last Supper and the frescos of Castello Sforzesco. In 1909 he exhibited a group of etchings at the city's Famiglia Artistica, where he met Umberto Boccioni and Carlo Carrà. Together they persuaded F. T. Marinetti of the need to extend Futurism's programme of cultural renewal to the visual arts. Ironically, however, Russolo's most important contribution to the movement was made in the musical sphere.

In 1913 he published his revolutionary manifesto 'The Art of Noises', calling for the integration of a range of different sound effects into musical compositions. To this end, he developed rudimentary instruments called intonarumori ('noise-intoners') to replicate the screeching, hissing and roaring of the industrial age.

A series of controversial performances were held in London during 1914, but Russolo's activities were interrupted by the outbreak of World War One, in which he was seriously injured. During the 1920s and 1930s he spent much time perfecting and inventing a range of other instruments, such as the 'Russolophone' – a keyboard capable of combining the sounds of individual intonarumori.

These were used to accompany a number of theatrical performances in France and Italy. He continued to paint intermittently for the rest of his life, exhibiting a small selection of works alongside other Futurists at the Venice Biennale of 1930, and developed a profound interest in Eastern philosophies and the occult.