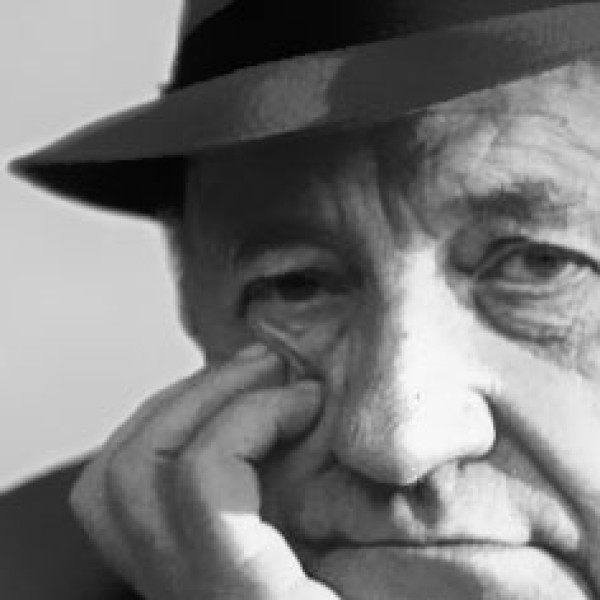 Biography
Born in Bergamo, Manzù (Giacomo Manzoni) (1908-1991) was apprenticed to various craftsmen and carpenters from an early age. Settling in Milan in 1930, he received his first important commission when he was asked to decorate the chapel of the Catholic University by the architect Giovanni Muzio (1931-32).

Religious imagery was to occupy an important position within his oeuvre throughout his career. The work of Medardo Rosso was a key influence on his style, and is especially evident in his portraiture, where the fleeting expressions of his sitters are captured with an extraordinary sensitivity, freshness and spontaneity. In the late 1930s Manzù began his famous series of Cardinals, sculpting these figures enveloped in their liturgical vestments, the simplicity of their conical forms imbuing them with a profound sense of monumentality and serenity. He exhibited with the Corrente group in 1939, being attracted to its critical stance in relation to Fascism.

That year he also began a series of bas-reliefs on the theme of the Crucifixion. Characterised by a delicacy of line recalling the work of Donatello, these were also passionate and unflinching indictments of Nazi-Fascist violence and were roundly condemned by both Church and State when first shown in 1942. Awarded a professorship at Milan's Brera Academy in 1940, Manzù established himself in Clusone near Bergamo throughout the war.

During the 1950s and 1960s he worked on three sets of monumental bronze doors, the first being the so-called Doors of Love created for Salzburg Cathedral. In 1952 Manzù received what was undoubtedly the most important commission of his entire career when he won the competition to design a set of doors for St Peter's in Rome depicting the 'Triumph of the Saints and Martyrs of the Church'. In 1961 the theme of the work was changed, and the resulting Doors of Death were finally completed three years later.

His vigorous bas-reliefs depict the Assumption of the Virgin and the Crucifixion of Christ, as well as acts of martyrdom and other moving meditations on mortality, such as the final panel, in which an infant witnesses the death of his mother. In 1963 Manzù cast the death-mask of Pope John XXIII, who had become a close personal friend of the artist during the years of his engagement with this project. Finally, between 1965 and 1968 Manzù worked on the Peace and War doors for the Church of St Lawrence, Rotterdam. A museum dedicated to Manzù's art is located in Ardea, near Rome, where he lived and worked from 1964 until his death.
×