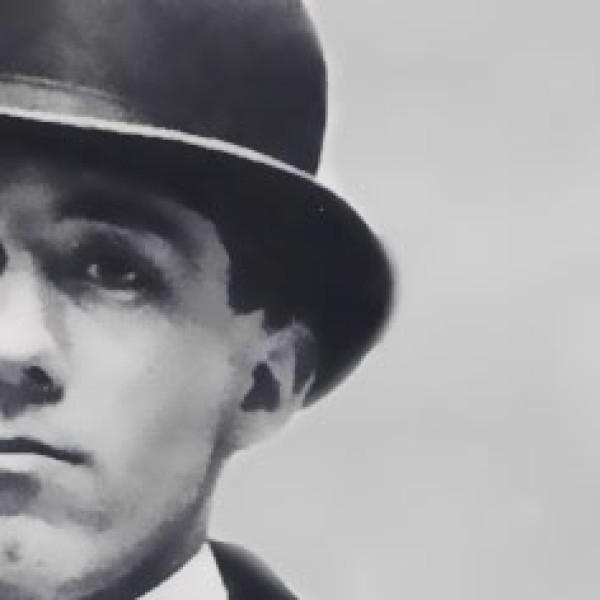 Biography
Born in Cortona, Severini (1883-1966) moved to Rome in 1899 where, alongside Umberto Boccioni, he studied Divisionist techniques under Giacomo Balla. He settled in Paris in 1906, where he befriended Amedeo Modigliani and was introduced to the city's avant-garde circles. His friendship with Boccioni – coupled with his desire to carve himself a niche in the Parisian art world – convinced Severini to join the Futurist movement in 1910. At this time his imagery focused on the rhythms of urban life and the dynamic movement of cabaret dancers.

The geometric character of works such as The Boulevard (Estorick Collection) reflected the artist's familiarity with Cubism, although Severini employed this style for expressive purposes, rather than as a means of analysing form and volume. He acted as an ambassador for Futurism in the French capital, despite frequently being embarrassed by the violent antics of his Italian colleagues, and scornful of what he considered to be their artistic provincialism. In late 1911 he insisted that they visit Paris and familiarise themselves with the most significant trends in contemporary art, fearing that they would otherwise be held up to ridicule when exhibiting their work in the city early the following year.

Between 1913 and 1914, Severini's studies of light and movement approached total abstraction, but he returned to a robust figurative style for his war paintings of 1914-15. Thereafter, his approach underwent a radical revision as a consequence of the Europe-wide 'return to order', a phase exemplified by his naturalistic portrait Maternity of 1916. Simultaneously, he developed a Synthetic Cubist style influenced by Picasso and Gris, and began to construct his images in line with increasingly rigorous mathematical principles. Severini expounded his new ideas in the theoretical tract From Cubism to Classicism (1921).

He exhibited with the Novecento group in 1926 and executed frescos and murals in Swiss churches during the late 1920s and early 1930s, having rediscovered his Catholic faith around 1923. In 1946 he published a vivid account of his early career titled The Life of a Painter, and during the late 1950s revisited the dynamic styles of his youth, producing a number of 'Neo-Futurist' and abstract works, as well as recreating lost masterpieces such as The Dance of the Pan Pan at the Monico (1911).