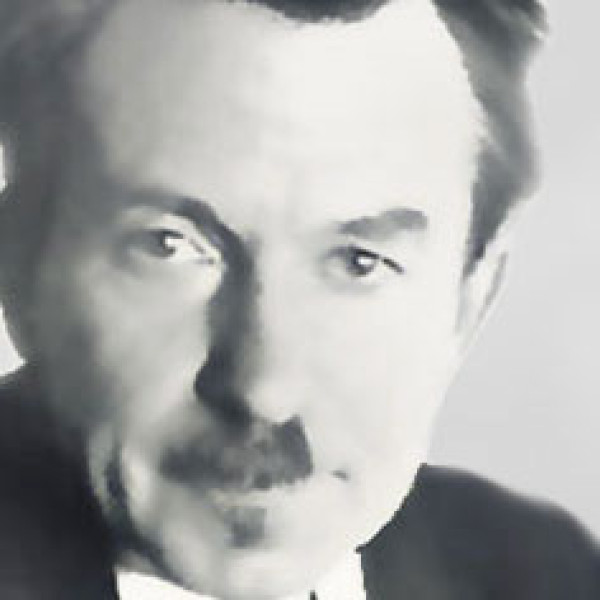 Biography
Born in Turin, Balla (1871-1958) was mostly self-taught as an artist. In 1895 he moved to Rome, where he established himself as a skilled practitioner and teacher of the Divisionist technique. This style shared French Impressionism's concern with capturing the effects of light through dashes of pure colour, but was frequently employed in a more expressive manner. It also addressed a far wider range of subject matter, incorporating Symbolist motifs as well as social and political imagery – an aspect that appealed to Balla's socialist sympathies.

In the early years of the twentieth century his students included Umberto Boccioni and Gino Severini. With them, he joined F. T. Marinetti's iconoclastic Futurist movement in 1910 – a courageous move for a respectable artist. His Futurist imagery is marked by a continuing fascination with light, but his most iconic works from this period are those that attempt to convey an impression of dynamic movement, whether in the form of scurrying dachshunds or complex analytical studies of speeding vehicles.

Initially, Balla's approach to the subject was based on the photographic research of Eadweard Muybridge and Etienne-Jules Marey, but he was the first of the early Futurist painters to develop an entirely abstract style. Balla was also the only member of this initial group of artists who continued to identify with Marinetti's movement during the inter-war years. In 1915 he issued the manifesto 'Futurist Reconstruction of the Universe' with Fortunato Depero, and was influential in promoting the extension of Futurist principles to all aspects of life.

A significant amount of his own later Futurist work was carried out in the sphere of the applied arts, and his painterly style also became increasingly decorative. In 1937 he distanced himself from the movement, claiming that "pure art is to be found in absolute realism", and continued to employ a more traditional, figurative vocabulary for the remainder of his career.