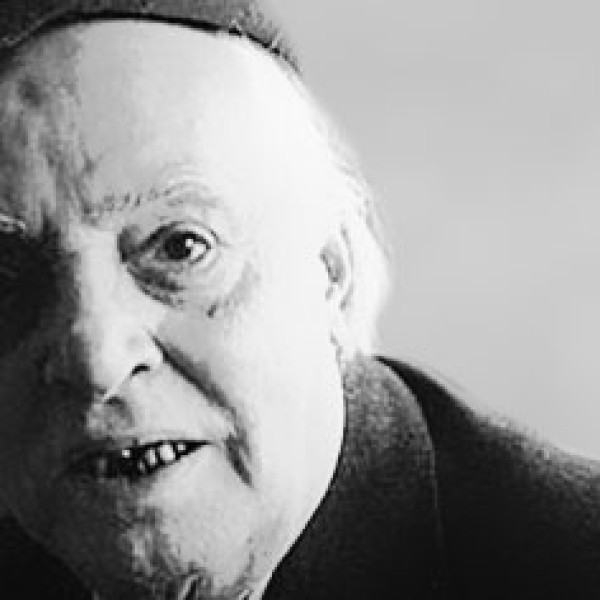 Biography
Carrà (1881-1966) was born in Piedmont and worked as a decorator and muralist after moving to Milan in 1895, where he later met Umberto Boccioni and Luigi Russolo. Like them, he experimented with Divisionism, but was dissatisfied with current trends in painting, and in 1910 signed the 'Manifesto of the Futurist Painters' and the 'Technical Manifesto of Futurist Painting'.

His works at this time were rather sombre in character and focused on nocturnal images of city life, in common with those of his colleagues. In 1911, Carrà's direct exposure to Cubism during a visit to Paris had a profound effect on the work of this artistic magpie, as illustrated by drawings such as Boxer and Synthesis of a Café Concert (both in the Estorick Collection). Like Boccioni, he also reworked existing imagery in line with Cubist principles prior to the group's famous Paris exhibition of 1912.

In 1913 he published the manifesto 'The Painting of Sounds, Noises and Smells', reflecting a new interest in synaesthesia. He enthusiastically endorsed Futurism's campaign for Italian intervention in World War One, but simultaneously began to cultivate a 'primitive' style that signalled his growing interest in Italy's artistic past, particularly the work of Giotto and Uccello. In 1917 he encountered Giorgio de Chirico while on military service in Ferrara.

Much impressed by his Metaphysical imagery, Carrà began to create his own paintings depicting enigmatic interiors and city squares. These works prepared the way for the consciously naïve figurative style he developed following his break with de Chirico, typified by works such as The House of Love (1922). During the mid-1920s he adopted a naturalistic approach to landscape painting characterised by feathery brushwork, a style he continued to employ for the remainder of his career. A writer as well as an artist, Carrà published a number of poetic statements concerning painting, and for many years was the art critic of the influential Milanese newspaper L'Ambrosiano.