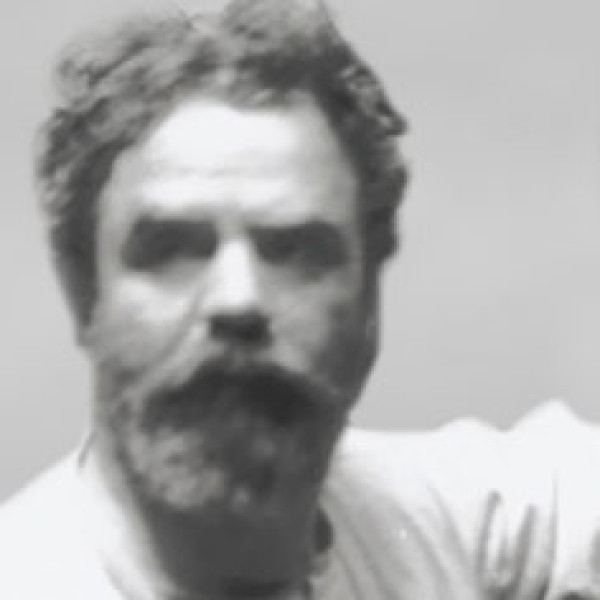 Biography
Rosso (1858-1928) was born in Turin, but moved with his family to Milan in 1870 where he enrolled at the Brera Academy in 1882. There he produced substantial body of work before being expelled for violently rebelling against traditional teaching methods.

His work eschewed solidity and heaviness, aiming instead to capture fleeting expressions and to convey a sense of spontaneity. Rosso's lightness of touch was enhanced by means of his use of the unconventional and malleable medium of wax over plaster.

His work also sought to establish a new relationship between the figure and its environment, endowing 'empty' space with tangible form. Such interests were shared by the Futurists, and in 1912 Umberto Boccioni described Rosso as "the only great modern sculptor", observing how "the sensitive touch of [Rosso's] thumb, imitating the lightness of Impressionist brushwork, gives a sense of vibrant immediacy to his works".

Rosso visited Paris in 1884, where he met Rodin for the first time, and exhibited alongside the Pre-Raphaelites in London in 1896. He returned to Paris in 1889, exhibiting at the Exposition Universelle, and remained in France for the next eight years. Rosso publicly accused Rodin of borrowing from his style without acknowledgement, a claim which led to the end of their friendship around 1898, and which may have damaged his reputation.

The last years of his life were predominantly spent casting and reworking existing pieces, yet his reputation continued to grow steadily among the younger generation of artists and critics.
×