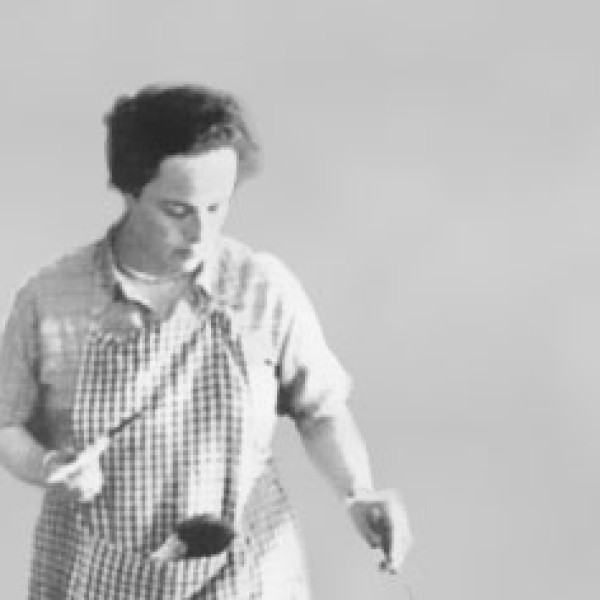 Biography
Scalini (1912-1966) – the only female artist represented in the Estorick Collection – was born in Como. She met Massimo Campigli in 1935, who described her as being "beautiful, athletic, timid, morose, embarrassed, embarrassing", and they married in 1937.

In early 1940 Scalini and Campigli collaborated on the design of a vast fresco for the University of Padua. She did not exhibit for many years, but obtained great success once she did. Although influenced by Campigli, she had a personal and distinctive style of her own, akin to Etruscan and Mayan imagery, as well as the art of the Nuragic civilisation of Sardinia.

In 1961 a serious road accident in Switzerland resulted in her losing her memory for months, and she never completely recovered.