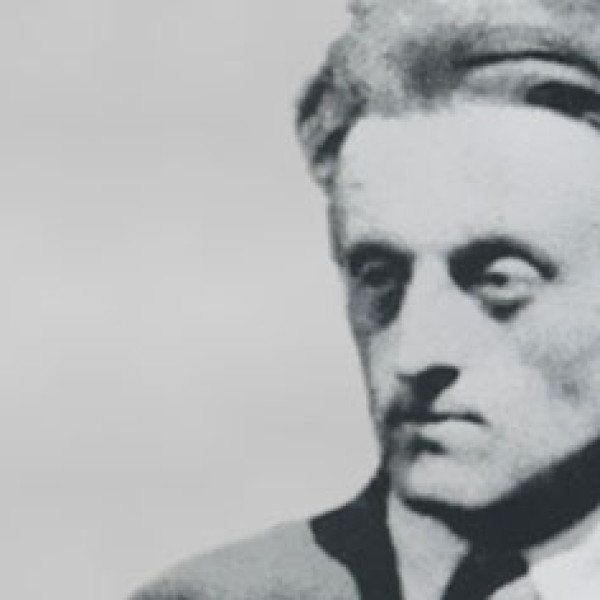 Biography
Dottori (1884-1977) gained his diploma in painting from the Academy of Fine Arts in Perugia. Following a brief period in Milan (1906-07) he returned to his native town where his early work included church murals and decorative schemes commissioned by private patrons.

Between late 1911 and early 1912 he met Giacomo Balla and joined the Futurist movement, going on to become the dominant figure within Umbria's avant-garde circles. With works such as Explosion of Red on Green (1910-13; London: Tate Modern) Dottori became one of the first Futurists to analyse the dynamism of the natural world, rather than that generated by machinery and the urban environment. Throughout the First World War he continued to draw and to write short stories, in addition to composing several experimental 'free-word' poems that were published in the journal L'Italia Futurista under the pseudonym G. Voglio.

In 1920 he co-founded the avant-garde periodical Griffa! and held his first solo exhibition in Rome. In 1924 his work Umbrian Spring was accepted by the Venice Biennale, making Dottori the first Futurist to exhibit there. He would go on to display work at every Biennale between 1926 and 1942, and participated in the Rome Quadriennali from 1931 to 1948.

Dottori was one of the most important exponents of 'Futurist sacred art', and played a key role in the development of 'aeropainting'. This genre dominated Futurist art throughout the 1930s, and sought to evoke both the sensory and psychological novelties experienced in flight.

Dottori's lyrical, expansive panoramas of the Umbrian landscape – painted as if viewed at immense altitudes through a fisheye lens – are characteristic of his distinctive approach to this subject. He was director of the Academy of Fine Arts in Perugia between 1940 and 1945, and continued to teach there until 1966. Arial imagery remained a constant feature of Dottori's work throughout his career, but toward the end of his life he also created a number of striking yet delicate abstract works on paper.
×