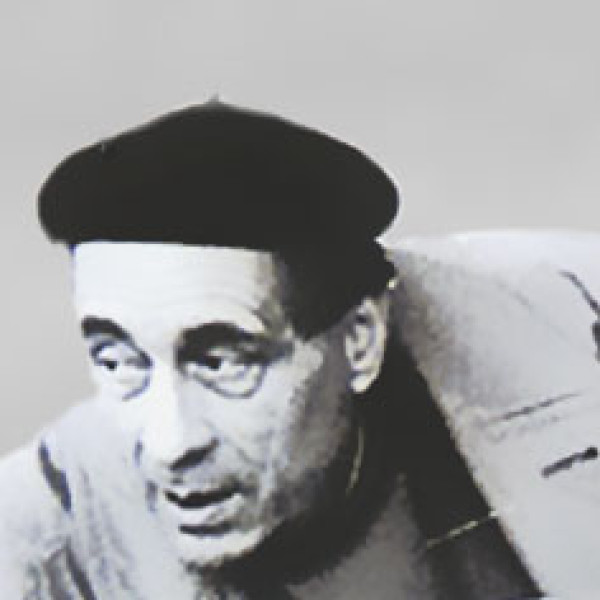 Biography
Born in Florence, Rosai (1895-1957) was educated at the city's Academy of Fine Arts, but was expelled following a disagreement with a teacher. In 1913 an exhibition of his work was visited by the Futurists; according to Rosai, "They invited me to join them and from that very day I became a militant Futurist."

The following year he went on to exhibit works as a member of the group. He fought in the First World War, describing his experiences in The Book of a Hooligan (1919) but his art gradually moved away from the Futurist idiom during the post-war period, and he adopted a solemn figurative style inspired by early Renaissance imagery and the work of Cézanne.

His depictions of humble country folk engaged in everyday activities, and Tuscan landscapes rendered in atmospheric brushwork, associate his work of the inter-war years with the Strapaese tendency, which celebrated scenes of rural Italian life. Rosai's output diminished during the 1920s, partly owing to his need to support his family following the suicide of his father in 1922.

An early supporter of Fascism, Rosai was dismayed by the Lateran Pacts of 1929, whereby the regime sought to settle the ongoing disharmony between Church and State by granting a number of concessions to the Vatican. His outspoken opposition to this policy resulted in Rosai being 'outed' as homosexual, and he was constrained to marry an old friend in order to avoid a scandal. His reputation recovered by the early 1930s, when numerous exhibitions of his work were held, and in 1942 he was awarded the Chair in Painting at Florence's Academy of Fine Arts. His paintings were exhibited internationally during the 1950s, and one year before his death the Venice Biennale recognised his achievements, mounting a large retrospective of his work.
×