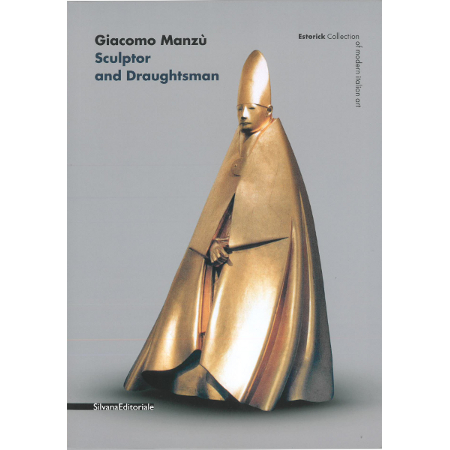 This catalogue was published to accompany the exhibition Giacomo Manzù: Sculptor and Draughtsman, held at the Estorick Collection in 2016.
A true great of twentieth-century sculpture, Giacomo Manzù is renowned for his delicate and moving work focusing predominantly on portraiture and religious imagery. And yet, as sensitive to line as he was to form, his drawings exhibit the same restrained power and sinuous qualities that are familiar to us from his more celebrated three-dimensional work.
The catalogue includes these works on paper as well as his sculptures and bas-reliefs, and an essay from John Hale on working with Manzù.
Paperback: 80 pages
Publisher: Silvana Editoriale (2015)
Price: £12.95