Giacomo Balla (1871-1958) was one of the undisputed masters of modern Italian art: one of the five signatories of Futurism's initial painting manifestos of 1910 and a pioneering figure of European Modernism. Giacomo Balla: Designing the Future ran at the Estorick Collection from 5 April until 25 June 2017.
The exhibition comprised 116 works loaned by the the Biagiotti Cigna Collection – one of the largest collections of Balla's works in the world. Assembled by the renowned Italian fashion designer Laura Biagiotti and her husband Gianni Cigna, the full collection of over 200 works represents the artist's entire oeuvre. It encompasses figurative painting and drawing, as well as abstraction and applied art and many of Balla's fashion-related designs. Examples of all these styles were included in the exhibition, alongside actual items of Futurist furniture and clothing.
This major show of striking and rarely-seen pieces was curated by Fabio Benzi, a leading authority on the artist who has worked closely with the Fondazione Biagiotti Cigna for many years. Prof. Benzi has also collaborated with the Estorick Collection before, having curated the 2015 exhibition Fausto Pirandello 1899-1975.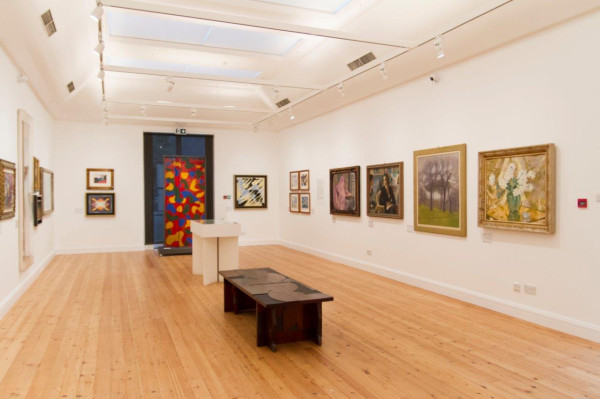 Giacomo Balla: Designing the Future in our shop