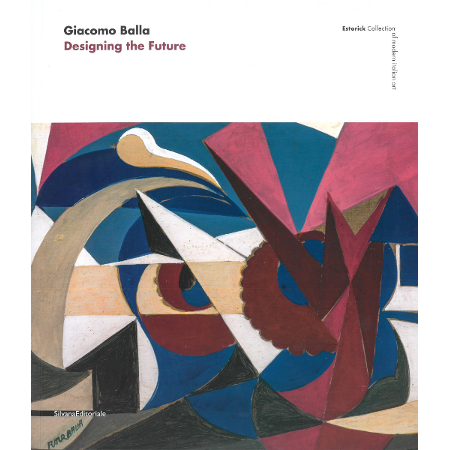 This catalogue was published to accompany the exhibition Giacomo Balla: Designing the Future, curated by Fabio Benzi, held at the Estorick Collection in 2017.
Giacomo Balla (1871-1958) was one of the undisputed masters of modern Italian art. An important exponent of the Divisionist style, he went on to become one of the five signatories of Futurism's initial painting manifestos of 1910 and was a pioneering figure of European Modernism, being one of the first artists to aim at the transformation of everyday life in accordance with avant-garde aesthetics.
The catalogue showcases some important and rarely-seen pieces from the Fondazione Biagotti Cigna, spanning Balla's entire career. In addition to an introduction from Roberta Cremoncini, Director of the Estorick Collection, the catalogue includes essays from Fabio Benzi on Balla's relationship to modernity and the avant-garde and Francesco Leone on the artist's contributions to Futurist fashion.
Paperback: 128 pages
Publisher: Silvana Editoriale (2017)
Prices exclude postage and packing costs which will be calculated and added on checkout.
Price: £16.95