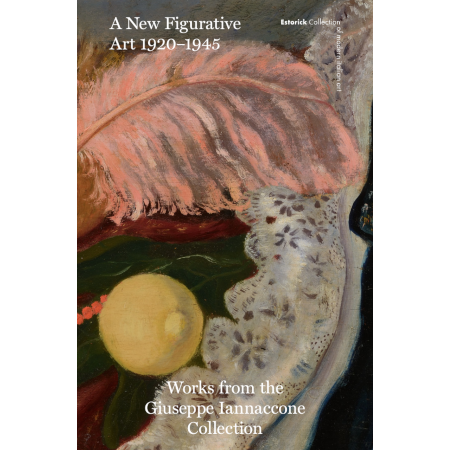 This catalogue was published to accompany the exhibition A New Figurative Art 1920-1945: Works from the Giuseppe Iannaccone Collection, held at the Estorick Collection in 2018.
This exhibition contains work by many of the most significant artists who belonged to influential schools and tendencies, such as Scuola di Via Cavour, Sei di Torino and Corrente. These groups arose out of shared affinities and common approaches to painting, rather than as structured movements, and revealed a preference for styles and themes that were far removed from the overbearing monumental iconography of Fascist art. In addition to works by Luigi Broggini, Renato Guttuso, Carlo Levi, Mario Mafai, Aligi Sassu, Scipione and Emilio Vedova, the collection includes major pieces by Filippo de Pisis, Fausto Pirandello, Ottone Rosai and a rare figurative sculpture by Lucio Fontana.
The catalogue includes a selection of works featured in the exhibition, as well as essays from Giuseppe Iannaccone and Rischa Paterlini.
: Softback: 88 pages
: Publisher: Collezione Giuseppe Iannaccone (2018)
Prices exclude postage and packing costs which will be calculated and added on checkout.
Price: £8.95