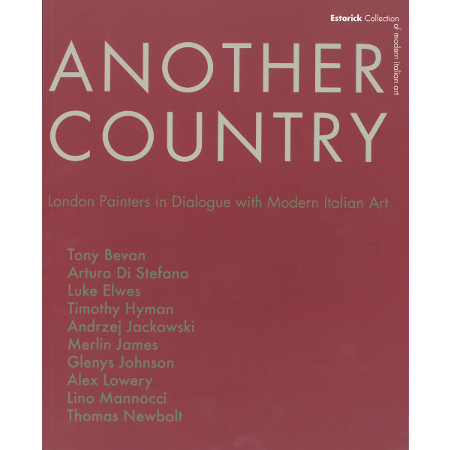 This catalogue was published to accompany the exhibition Another Country, curated by Roberta Cremoncini and Lino Mannocci, held at the Estorick Collection in 2010.
Another Country brought together ten highly respected contemporary painters: Tony Bevan, Arturo Di Stefano, Luke Elwes, Timothy Hyman, Andrzej Jackowski, Merlin James, Glenys Johnson, Alex Lowery, Lino Mannocci and Thomas Newbolt. Each painter opened a visual dialogue with an Italian artist from the twentieth century, creating a rich and diverse series of encounters.
This catalogue includes reflections from each artist in the form of interviews, prose and poetry, edited by Luke Elves and an introduction from Brendan Prendeville.
Paperback: 96 pages
Publisher : Lubrina Editore (2010)
Prices exclude postage and packing costs which will be calculated and added on checkout.
Price: £9.95