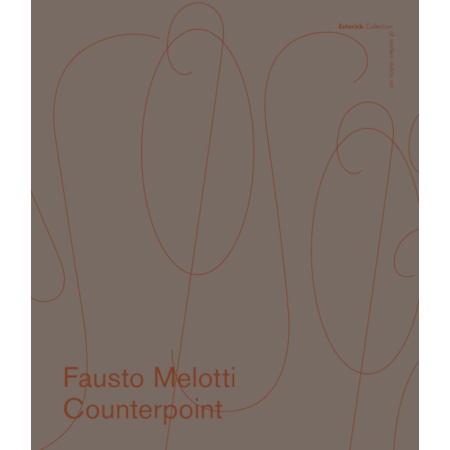 This catalogue was published to accompany the exhibition Fausto Melotti: Counterpoint, held at the Estorick Collection in 2019.
The harmonious and delicately-poised work of Fausto Melotti (1901-1986) is revered in Italy, yet surprisingly little-known in the United Kingdom. Informed by the languages of music and mathematics, his artistic activity spanned a variety of disciplines and media, and was infused not only with a sense of precision, but also with a spirit of poetry, playfulness and exuberance. Organized in collaboration with Milan's Fondazione Fausto Melotti, this exhibition includes key works reflecting the various strands of the artist's oeuvre, and is the first institutional show to be dedicated to Melotti's work in Britain.
The catalogue includes the works featured in the exhibition, as well as essays from Roberta Cremoncini and Giovanna Nicoletti.
Paperback: 52 pages
Publisher: Estorick Foundation (2019)
Prices exclude postage and packing costs which will be calculated and added on checkout.
Price: £12.95