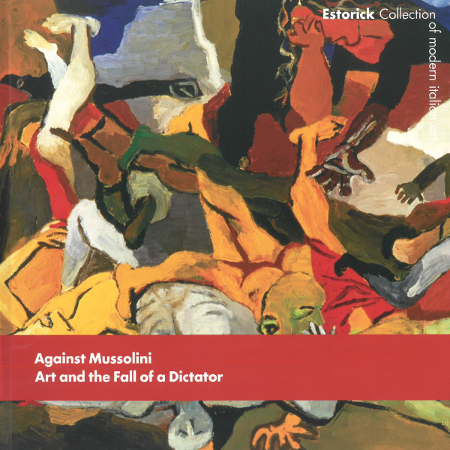 This catalogue was published to accompany the exhibition Against Mussolini: Art and the Fall of a Dictator, curated by Roberta Cremoncini, Christopher Adams, Stephen Gundle, Giuliana Pieri and Simona Storchi, held at the Estorick Collection in 2010.
While the propaganda imagery of Fascist Italy has been the subject of several major exhibitions, surprisingly little attention has been given to the response of artists opposed to Mussolini and his regime. This catalogue explores this response, focusing particularly on the period following Italy's disastrous Second World War campaign. During this period, artists such as Renato Guttuso, Mario Mafai and Mino Maccari produced visual art that starkly condemned the vanities of dictatorship and the violence intrinsic to Fascism.
This catalogue brings together some of these works, and includes contributions from Christopher Duggan on Mussolini and the Fascist regime, Stephen Gundle on the role of satire as political opposition, and Giuliana Pieri and Simona Storchi on how artists opposed the dictatorship.
Price: £10.95