Carlo Carrà (1881-1966) is one of the most important Italian artists and writers on art of the first half of the twentieth century. Carrà was one of the founding painters and propagandists of Italian Futurism in 1910, and his early Futurist work, Leaving the Theatre (1910-11) is in our permanent collection. He also painted in the style of the Metaphysical School along with Giorgio de Chirico and Giorgio Morandi between 1915 and 1919. This exhibition concentrates on Carrà's drawing, a daily activity and aide-memoire for the artist, which resulted in thousands of works during his lifetime.
Drawing for Carrà was immediate and spontaneous, allowing him to quickly capture an emerging idea. He used it to explore and develop different aesthetic vocabularies, such as the Futurist preoccupation with speed and universal dynamism and the surreal juxtaposition of objects and mannequins characteristic of the Metaphysical school.
Carrà also developed a more traditional drawing style in the 1930s, for use in large-scale mural schemes for public buildings.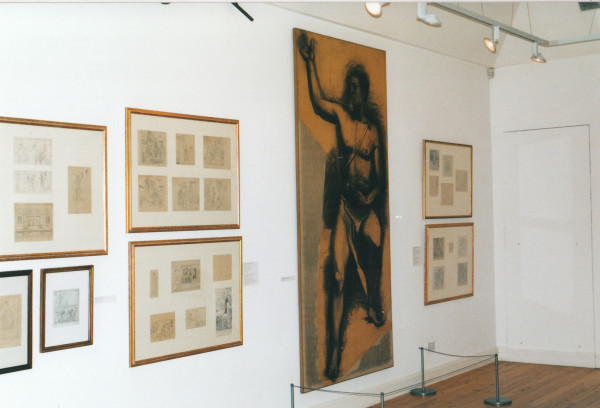 Carlo Carrà: Works on Paper in our shop