The Estorick opened its 20th anniversary year with a major exhibition of works from one of the world's most important collections of modern Italian art, housed at Milan's Pinacoteca di Brera. Comprising paintings and sculptures donated to the museum by Emilio and Maria Jesi, it included iconic images by Umberto Boccioni, Gino Severini and Mario Sironi, an extraordinary nucleus of Metaphysical paintings by Carlo Carrà, and important works by Giorgio de Chirico, Giorgio Morandi and Filippo De Pisis. The Enchanted Room was on display at the Estorick Collection from 24 January until 8 April 2018.
Like Eric and Salome Estorick, Emilio and Maria Jesi were primarily drawn to figurative art and sculpture, although their collection does include a characteristic work of geometric abstraction by the maverick painter Osvaldo Licini. On donating their works to the Brera in 1976, they stated: "This collection of the art of our time, entrusted to the State, is dedicated to the artists and art lovers of yesterday, today and tomorrow."
Among the highlights of the exhibition there were Boccioni's Divisionist Self Portrait of 1908, and Carrà's The Metaphysical Muse of 1917, in which a looming, faceless mannequin generates the claustrophobic and unsettling atmosphere typical of Pittura metafisica. Alongside these were Amedeo Modigliani's famous Portrait of the Painter Moïse Kisling (1915), Severini's equally renowned Le Nord-Sud – a dynamic Futurist tribute to the Paris Métro of 1912 – and Ardengo Soffici's exuberant Cubo-Futurist collage Watermelon and Liqueurs (1914). Also included were a small number of Sironi's sombre cityscapes, and Massimo Campigli's otherworldly depictions of women, as well as a stunning selection of still lifes by Giorgio Morandi.
This was first time a major part of the Jesi collection had been shown outside of Italy. It was displayed alongside a rehang of the Estorick's own permanent collection, thereby providing an exceptional opportunity for the public to take a glimpse inside the minds of these great collectors of Modern Italian art.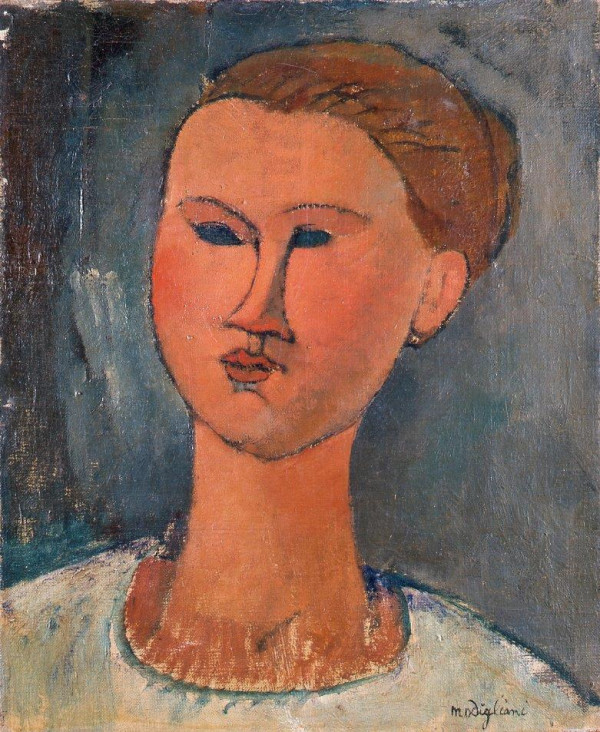 The Enchanted Room: Modern Works from the Pinacoteca di Brera in our shop