Abstraction first emerged in Italian art around 1910, when painters belonging to the Futurist school began developing their studies of light and motion in bold new directions, depicting 'the essential force lines of speed' as brightly-coloured arcs and thrusting, jagged forms.
During the 1920s abstraction reflected the wider European shift from geometric to organic imagery and the influence of schools such as Purism, De Stijl, Constructivism, Surrealism and the Bauhaus. However, the following decade saw the flowering of an identifiably national style, distinguished by a classical rigour and discipline strongly informed by the clean lines of Italian Rationalist architecture.
Paradoxically, another defining trait was that of Italian art's resistance to dogmatic formulas and belief in free experimentation – the vivacity and playfulness of Osvaldo Licini and Bruno Munari's work epitomising this quality. Geometric forms continued to dominate Italian abstraction until the late 1950s, when the emergence of Informal Art led to an emphasis on gestural brushwork and greater expressivity.
Encompassing five decades, this tantalising survey provided an overview of the various tendencies and developments within Italian abstraction during its formative years and included some sixty works by a number of high-profile artists, as well as by some perhaps less familiar.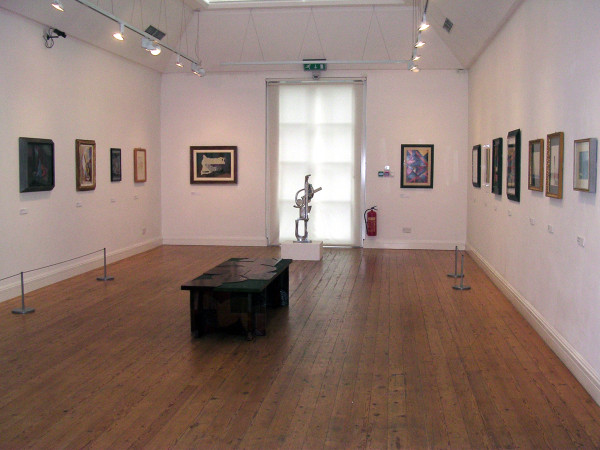 Italian Abstraction, 1910-1960 in our shop