Bruno Munari was one of the most complex, creative and multi-faceted figures of twentieth-century Italian art. This exhibition traced his career from its early years up to the post-war period, when he became a point of reference for a new generation of artists and designers.

Born in Milan in 1907, Munari lived and worked there until 1998, the year of his death. He began his career within the Futurist movement, and was considered by F. T. Marinetti to be one of its most promising young artists. The roots of Munari's work lay in what he termed his 'Futurist past', and the movement's ambitious scope certainly informed his kaleidoscopic career, inspiring him to work across a range of media and disciplines from painting to photomontage, sculpture, graphics, film and art theory. Nevertheless, his influences were extremely varied, also reflecting the aesthetics and sensibilities of movements such as Constructivism, Dada and Surrealism.

From the outset Munari adopted an innovative approach to the use of space in his art. In 1930 he began designing his Useless Machines – the first 'mobiles' in the history of Italian art – creating a distinction between his personal aesthetic and that of orthodox Futurism, with its fascination for roaring machinery and its uncritical attitude towards progress. In 1946 he created his first spatial environment entitled Concave-convex, based around a hanging object made of carefully moulded metallic mesh, which was presented for the first time in the UK as part of this exhibition.

He was also a founding member of the Movimento Arte Concreta (M.A.C.) in Milan, which was established towards the end of the 1940s. This acted as a catalyst for new developments in Italian abstraction, and aspired to bring about a 'synthesis of arts' in which traditional painting would be complemented by new tools of communication, demonstrating the possibility of a convergence of art and technology, creativity and functionality. Reflecting his belief that technological advances expanded the artist's expressive vocabulary, by 1950 Munari had begun to experiment with creating works by means of projecting light through compositions made from a wide range of materials such as coloured and transparent plastic, organic elements and Polaroid filters, producing beautiful and intriguing images of vast dimensions.

Curated by Miroslava Hájek in collaboration with Luca Zaffarano and the Massimo & Sonia Cirulli Archive, New York, this exhibition revealed the full richness of Munari's playful, irreverent and endlessly creative career.

For more information on the exhibition, please visit: www.munariestorick.org.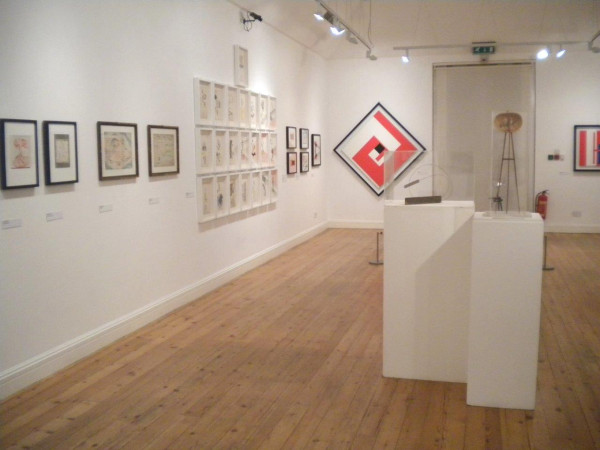 Bruno Munari: My Futurist Past in our shop