Fausto Pirandello was one of the most important and influential painters working in Italy between the 1930s and the 1950s. The son of dramatist Luigi Pirandello, his work expressed a vision of reality that was raw, carnal and unflinchingly objective.

Pirandello was born in Rome in 1899 and began to paint immediately after the First World War. His attention to disquieting details and uncompromising realism was in stark contrast with the prevailing spirit of the 'return to order', rejecting the classicism typical of the dominant Novecento group. Between 1928 and 1930 he lived in Paris, where his work acquired surreal overtones as a result of his contact with the 'Italiens de Paris' – a loose association of painters including Giorgio de Chirico, Alberto Savinio and Filippo de Pisis.

After returning to Rome, Pirandello became one of the leading figures associated with the expressionist Scuola Romana. His emphasis on the physicality of the human body, rather than its psychological presence, characterised enigmatic compositions that are remarkable for their spatial ambiguity, lack of readily identifiable meanings, quiet monumentality and sense of existential drama.

Pirandello's work was an important example for Renato Guttuso, as well as many other Italian painters working during the years of World War Two who were seeking to endow their art with an expressive intensity appropriate to the urgency of the times. During the post-war years he continued along his independent course, keeping his distance from the various emerging trends and artistic associations. Between the late 1940s and the early 1950s Pirandello developed a new style rooted in the use of fragmented, agitated planes.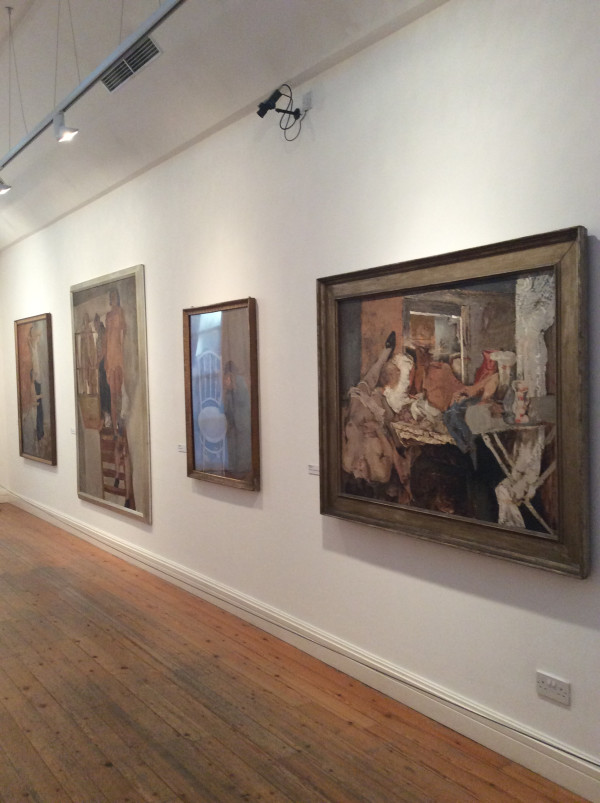 Fausto Pirandello: 1899-1975 in our shop