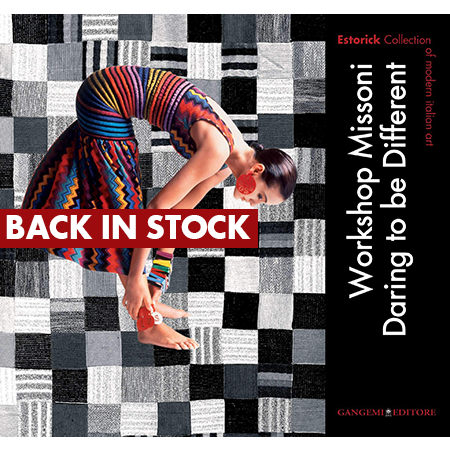 This catalogue was published to accompany the exhibition Workshop Missoni: Daring to be Different, curated by Luca Missoni, held at the Estorick Collection in 2009.
Missoni is one of the leading and most distinctive fashion houses in the world. The Missoni style has evolved out of a long-standing collaboration between the husband and wife team of Ottavio and Rosita Missoni. In the late 1940s, Ottavio Missoni established a workshop producing jersey tracksuits that were sported by the Italian Athletic Team at the 1948 London Olympics, where Ottavio himself qualified for the final of the 400m hurdle race.
The fully illustrated catalogue includes an essay by Caroline Cox and Maggie Norden as well as a conversation between art critic Maurizio Bortolotti and Ottavio and Rosita Missoni.
Paperback: 96 pages
Publisher: Gangemi Editore (2009)
Prices exclude postage and packing costs which will be calculated and added on checkout.
Price: £17.95