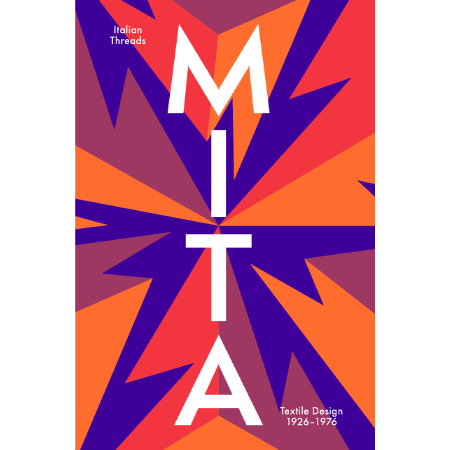 This catalogue is published to accompany the exhibition Italian Threads: MITA Textile Design 1926-1976.
Founded in Genoa in 1926, MITA (Manifattura Italiana Tappeti Artistici) was a celebrated Italian textile firm that earned its reputation by collaborating with some of Italy's most talented artists and designers. Among these were Gio Ponti, Fortunato Depero, Arturo Martini, Emanuele Luzzati, Arnaldo Pomodoro, Giò Pomodoro and Ettore Sottsass Jr. Organized in collaboration with the Wolfsoniana, Genoa, Italian Threads showcases 50 years of bold commissions produced for world art fairs, private homes, clubs and ocean liners, encompassing the avant-garde movements of the day from Futurism to Abstract Expressionism.
Reflecting the expert craftsmanship and full diversity of MITA's production, the exhibition features original works, designs and photographs illustrating the firm's remarkable output. It includes rugs, carpets, tapestries, limited-edition art panels, printed fabrics, scarves and major commissions that carried the banner of modernism from the 1920s to the 1970s.
The catalogue includes all the works featured in the exhibition and essays from curators Gianni Franzone and Matteo Fochessati.
Paperback: 144 pages
Publisher: Estorick Foundation (2020)
Prices exclude postage and packing costs which will be calculated and added on checkout.
Price: £9.99