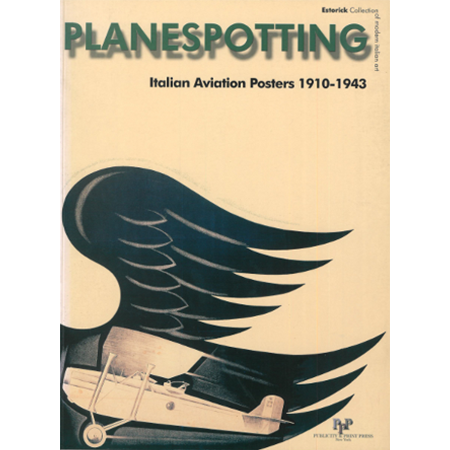 This catalogue was published to accompany the exhibition Planespotting: Italian Aviation Posters 1910-1943, curated by Roberta Cremoncini, Maurizio Scudiero and Massimo Cirulli, held at the Estorick Collection in 2002.
During the first half of the twentieth century the drama of aviation was an endless source of inspiration to artists and illustrators. Drawing upon a range of formal influences, from Art Nouveau to Futurism, these powerful images of aerial displays and aggressive militarism have in turn inspired generations of future graphic designers.
The catalogue includes forty-five of the posters included in the exhibition, an introduction from Massimo Cirulli, and essays from Maurizio Scudiero, Giampiero Mughini and Maria Fede Caproni.
Paperback: 64 pages
Publisher: Estorick Foundation (2002)
Price: £14.95