For over thirty years, Giorgio Casali (1913-1995) photographed the work of the greatest post-war Italian architects and designers for Gio Ponti's famous magazine, the style bible Domus.

Casali worked as an apprentice in the Rambaldi photographic studio before establishing his own studio in 1938. In the early 1950s his career took off with his images of Ponti's iconic Superleggera chair for Domus, in which he vividly conveyed the design's key feature – extreme lightness – by using models holding the object with a single finger. Economy, elegance and a commitment to presenting the object to its best advantage were characteristic of Casali's work, and over the following three decades he forged an intense collaborative relationship with Ponti. Domus played a key role in the international dissemination of the Made in Italy 'brand', promoting a quintessentially Italian sense of style through the creative reinvention and reinterpretation of everyday objects. In its pages, Casali's imagery charted post-war Italy's growing self-confidence and position as a world leader in the spheres of architecture and design.

Curated by Angelo Maggi and Italo Zannier, this exhibition presented a selection of Casali's images belonging to the Archivio Progetti, housed at IUAV University in Venice. It included a series of previously unseen vintage prints unconnected to the worlds of architecture and design, comprising pictures taken in a professional context as well as travel photographs and intimate, private studies of friends and family. Visitors were able to re-discover the achievements of once-celebrated but now lesser-known masters, as well as more familiar figures like Ponti, Pier Luigi Nervi and Le Corbusier, as seen through the lens of this great photographer.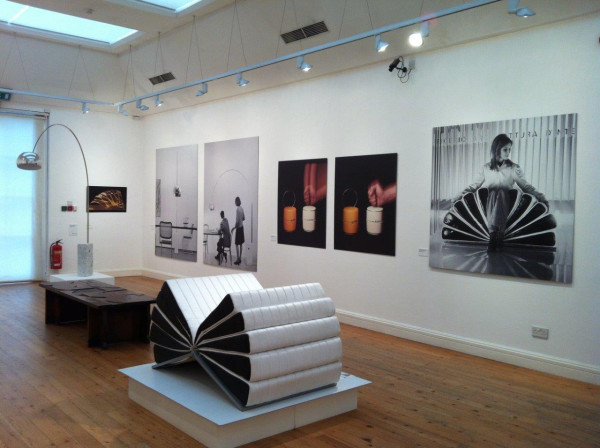 Giorgio Casali Photographer: Domus 1951-1983 Architecture, Design and Art in Italy in our shop