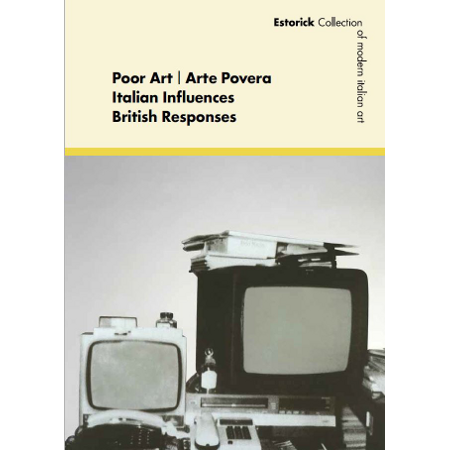 This catalogue was published to accompany the exhibition Poor Art | Arte Povera: Italian Influences, British Responses, curated by Stephen Nelson and Martin Holman, held at the Estorick Collection in 2017.

Fifty years after the first Arte Povera show, this exhibition looks at how it has informed the work of several British artists who graduated from art schools in the 1970s and 1980s. It traces their different affinities with a way of working that went beyond modernism in terms of its interest in the personal and subjective, its rejection of a coherent style and its promotion of artistic freedom.

The catalogue includes a selection of works included in the exhibition, as well as an essay by Roberta Minnucci, Exhibition Assistant, and a conversation between curator Stephen Nelson and Paul Bonaventura.
Paperback: 56 pages
Publisher: Estorick Foundation (2017)
Prices exclude postage and packing costs which will be calculated and added on checkout.
Price: £10.95