Giorgio Morandi is one of the most famous and popular Italian painters of the twentieth century, best known for his contemplative still life paintings of familiar objects such as bottles, vases, jugs and boxes, painted in subtle combinations of colour and a narrow range of tones. Yet his work also contains radical ideas about the nature of picture-making and artistic practice that have made it consistently relevant to subsequent generations of artists.
By virtue of its cool, muted quality and its sense of reserve and understatement, Morandi's work has always struck a chord with the British sensibility. This groundbreaking exhibition explored the nature of Morandi's appeal for, and influence on, contemporary British artists by bringing together a number of his paintings, drawings and etchings with works by such well-known and diverse figures as Patrick Caulfield, Paul Coldwell, Tony Cragg, Michael Craig-Martin, David Hockney, Christopher Le Brun, Ben Nicholson, William Scott, Euan Uglow, Rachel Whiteread, Victor Willing and Paul Winstanley.
The exhibition was curated by the artist Professor Paul Coldwell, Postgraduate Programme Director at Camberwell College of Arts, and was organised in collaboration with Abbot Hall Art Gallery, Kendal.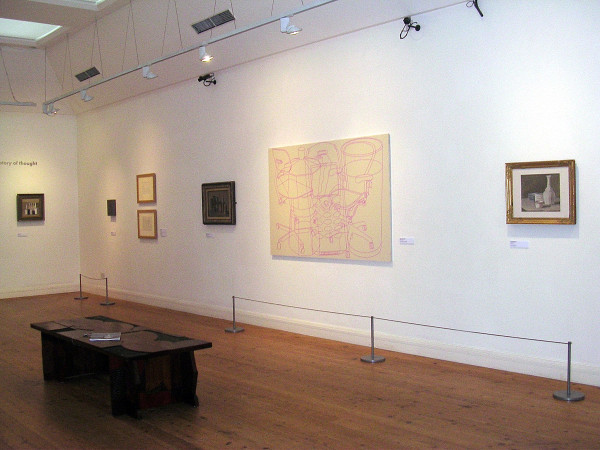 Morandi's Legacy: Influences on British Art in our shop