Book tickets
Buy advance tickets to our latest exhibition and the museum with Art Tickets.
Tickets for the same day cannot be bought online, walk-in tickets for the same day are always available in person.
This autumn, the Estorick Collection presents the first museum show in the UK of work by groundbreaking photographer Lisetta Carmi (1924-2022), whose imagery is currently receiving renewed attention. Always motivated by a profoundly humanistic spirit, Carmi focused on marginalised sectors of society, such as the working-class and trans communities of her native Genoa.
In addition to being striking works of art in their own right, Carmi's images are also important socio-political documents exploring significant, yet often overlooked, aspects of Italian life and culture.
Born into a middle-class Jewish family, Carmi was forced to leave school as a consequence of the Racial Laws introduced by Italy's Fascist regime in 1938 and fled to Switzerland with her family. She went on to enjoy a short but successful career as a concert pianist, but in 1960 abruptly changed direction and decided to devote herself to photography.
Carmi is best known for sensitively chronicling the lives of those who belonged to Genoa's trans community during the 1960s. The photographs she took resulted in a highly controversial volume of images that was published in 1972 and went on to become a cult classic. This show features around 30 of these works, also including a number of colour images recently rediscovered in the house in Puglia where Carmi retired in 1979 to devote herself to yogi meditation.
Much of Carmi's photography addressed the social problems associated with labour and experienced by the working classes. The exhibition includes photographs drawn from her studies of the port of Genoa, where she posed as the relative of a docker to photograph the harsh conditions endured by the camalli (labourers).
She also documented the city's Italsider steelworks, highlighting the dangers of industrial production, and undertook several visits to Sardinia, where she photographed the first women to be employed in the island's cork industry. She also visited countries such as Israel, Venezuela, Mexico, India and Afghanistan, giving voice, with her images, to those who had none.
Opening Times
Monday and Tuesday: Closed
Wednesday: 11.00 – 18.00
Thursday: 11.00 – 20.00
Friday: 11.00 – 18.00
Saturday: 11.00 – 18.00
Sunday: 12.00 – 17.00


Last admission 30 minutes before closing time.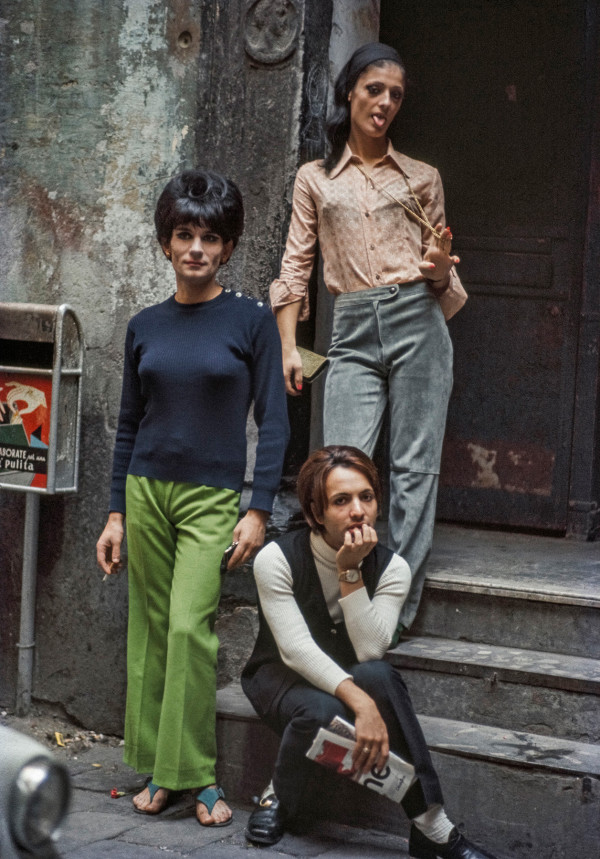 Lisetta Carmi: Identities in our shop
Related events
14 October 2023
15:00
The Many Lives of Lisetta Carmi
Join Paola Rosina, catalogue author, for a Saturday Gallery Talk on the groundbreaking photographer Lisetta Carmi.
9 October 2023 - 4 December 2023
18:30 - 20:30
Lisetta Carmi: Social Purpose Photography Course
Join artist Alicia Monedero for a three-session photography course. The Social Purpose Photography Course is designed to understand and draw inspiration from Lisetta Carmi's work and help you to translate your ideas into images while also aiming to contribute towards social change.
30 September 2023 - 25 November 2023
10:00 - 11:00
Slow Art Mornings with Lisetta Carmi
Take this time to unwind from the week, taking a break in our temporary exhibition Lisetta Carmi: Identities. Explore through art, the themes in the exhibition that help us to understand ourselves and the world around us.