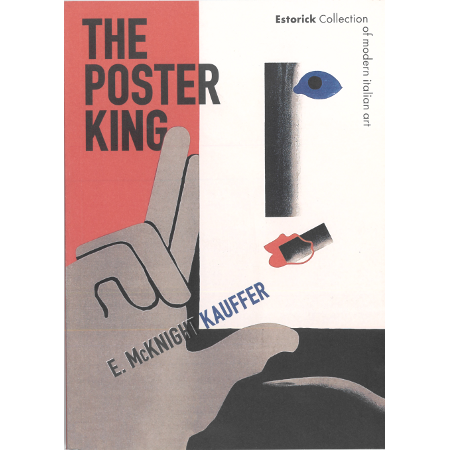 This catalogue was published to accompany the exhibition E.McKnight Kauffer: The Poster King, curated by Roberta Cremoncini and Christopher Adams, held at the Estorick Collection in 2011.
Edward McKnight Kauffer produced some of the most iconic and influential commercial imagery of the early twentieth century. A remarkably versatile artist, his work drew inspiration from a wide variety of styles ranging from Japanese art to Fauvism, Vorticism and Constructivism, and encompassed painting, applied art, interior design and scenography. Yet it remains his celebrated posters created for clients such as London Underground and Shell during the inter-war years for which he remains most famous.
The catalogue includes some of Kauffer's most iconic posters, in addition to an introduction from Roberta Cremoncini, Director of the Estorick Collection, an essay on Kauffer from Alexandra Harris, and an excerpt from a 1923 article on the artist in Commercial Art.
Paperback: 56 pages
Publisher: Estorick Foundation (2011)
Prices exclude postage and packing costs which will be calculated and added on checkout.
Delivery times
We are aware that there are currently significant delays in the postal system so please allow longer than usual for your order to arrive. 

Orders from the EU/EEA
Please note that parcels with a value over €22 sent to addresses within the EU/EEA may be subject to import duty and other local taxes and charges. These charges will be due on arrival in the destination country and must be paid by the customer before delivery.
Price: £10.95