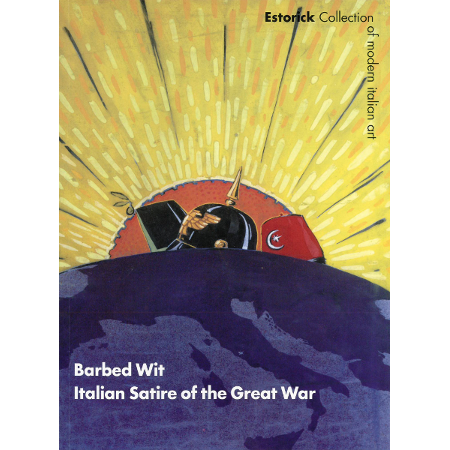 This catalogue was published to accompany the exhibition Barbed Wit: Italian Satire of the Great War, selected by Roberta Cremoncini, Michael Moody and Christopher Adams, held at the Estorick Collection in 2007.
Drawing from the collections of the Imperial War Museum, Barbed Wit explored the political posters, satirical cartoons, and illustrated postcards created by the army of Italian artists who put their pencils to use in the service of propaganda between 1914 and 1918.
This catalogue includes selected works from the exhibition and an essay from Nadia Marchioni on caricature and political satire in Italy during the Great War.
Paperback: 60 pages
Publisher: Estorick Foundation (2007)
Prices exclude postage and packing costs which will be calculated and added on checkout.
Price: £2.00