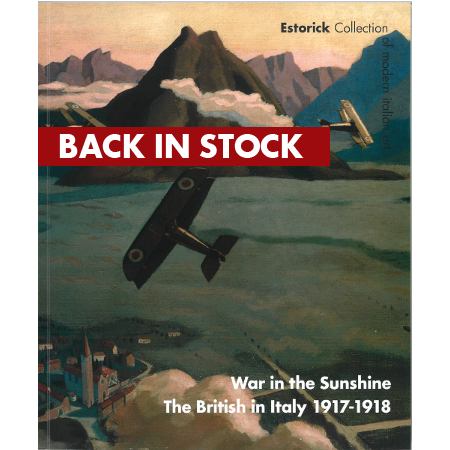 This catalogue was published to accompany the exhibition War in the Sunshine: The British in Italy 1917-1918, curated by Dr Jonathan Black, held at the Estorick Collection in 2017.
War in the Sunshine explores a series of rarely seen images documenting the role of British forces in Italy during the First World War. Comprising the work of the photographers Ernest Brooks and William Joseph Brunell, as well as the fighter pilot and official war artist Sydney Carline, the images highlight the forgotten aspect of Britain's involvement in the conflict.
Alongside works from all three individuals, the catalogue includes an essay from the historian Mark Thompson on the British in Italy during the First World War, and two essays from the curator Jonathan Black on Carline, Brooks and Brunell.
Price: £14.95