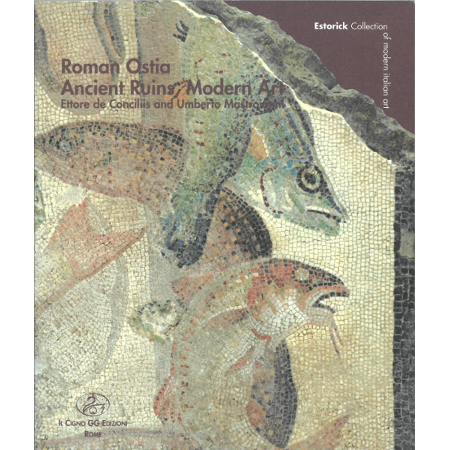 This catalogue was published to accompany the exhibition Roman Ostia: Ancient Ruins, Modern Art, held at the Estorick Collection in 2014.
All artists are required to confront their cultural and artistic heritage – even if they reject it, as the Futurists were to do so at the beginning of the twentieth century. The Roman Ostia exhibition aimed to generate such a conversation by comparing archaeological finds from Ostia Antica - best known to British audiences through the children's books of Caroline Lawrence - and the work of two contemporary artists, Ettore de Conciliis and Umberto Mastroianni.
In addition to images of the finds from Ostia Antica and the work of de Conciliis and Mastroianni, the catalogue contains a preface from Roberta Cremoncini, Director of the Estorick Collection, a reflection on the Ostian Collection from Paola Germoni, Director of the Museo Ostiense, and an essay on poetic landscapes from Sergej Androsov, Director of the European Department of Fine Arts at the State Ermitage Museum, Saint Petersbourg.
Price: £9.95