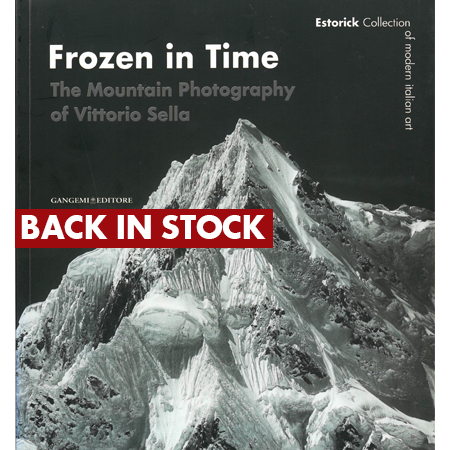 This catalogue was published to accompany the exhibition Frozen in Time: The Mountain Photography of Vittorio Sella, held at the Estorick Collection in 2008.
Frozen in Time consisted of over fifty extraordinary vintage photographs and multi-plate panoramas from the Fondazione Sella in Biella. Together they demonstrated not only Sella's skills as a mountaineer but also his ability to give a real sense of the immensity and beauty of his subjects.
The catalogue includes the works featured in the exhibition, as well as an essay by Mark Haworth-Booth.
Paperback: 48 pages
Publisher: Gangemi Editore (2008)
Prices exclude postage and packing costs which will be calculated and added on checkout.
Price: £14.95