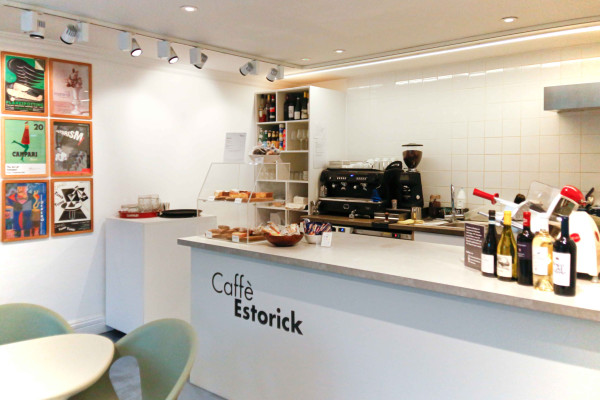 Caffè and Catering Head (Full Time, 37.5 hours per week)
£24,000 p.a.
Additional pay for events and catering on a commission basis, to be agreed.

Hours of work:
Regular working pattern negotiable, some flexibility required.
Wednesday - Saturday: 10.30 - 18.00 (Thursdays to 20.00)
Sunday: 11.30 - 17.00
Evening shifts possible from time to time for events.

We are looking for a passionate and enthusiastic person to manage and develop our popular Italian café, Caffè Estorick, attached to the Estorick Collection of Modern Italian Art, a museum in Islington. Our small café, overlooking our beautiful, landscaped garden, is known for its authentic Italian menu and its friendly welcome. You will be involved in sourcing ingredients and menu creation as well as the presentation of the business and design of our events.
There will be opportunities to input your personality into the business. As well as developing the café to become a neighbourhood destination, we are looking for somebody with vision to expand its potential. This includes developing its catering in conjunction with our museum private event hire scheme and initiating and nurturing partnerships. This is a career opportunity for someone with inspiration and ability who would like to create a remarkable café.