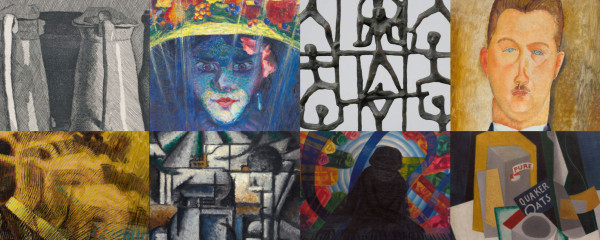 This autumn, the Estorick's entire collection of modern Italian art is on show throughout the museum's six galleries. Internationally renowned, and rarely seen in full, it was formed by Eric and Salome Estorick in the immediate post-war period, and comprises some 120 paintings, drawings, prints and sculptures by many of the most prominent Italian artists of the modernist era, including Giacomo Balla, Umberto Boccioni, Giorgio de Chirico, Amedeo Modigliani, Giorgio Morandi and Gino Severini.
To complement Estorick Collection Uncut, the museum is displaying a selection of new works by artist Paul Coldwell. Exhibited alongside the Estorick's holding of etchings and drawings by Morandi, Coldwell's prints, sculptures and poems were created in London under lockdown conditions between 2020 and 2021.
Estorick Collection Uncut and A Still Life: Paul Coldwell in Dialogue with Giorgio Morandi will be on display until 19 December 2021.
Tickets can be booked in advance through Art Tickets.