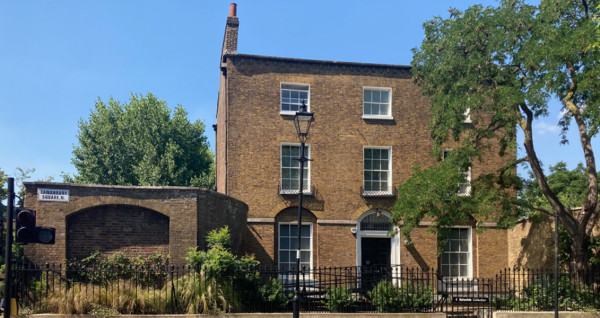 It brings me great pleasure to announce that the Estorick Collection of Modern Italian Art will reopen its doors to visitors on Wednesday 15th July welcoming you back to the permanent collection and the Tullio Crali: A Futurist Life exhibition.
I am pleased to be able to reopen the museum with the same opening hours as before. However, in order to keep our visitors, staff and volunteers as safe as possible we will be introducing the following changes:
Visitor numbers will be restricted and there will be timed entry slots to avoid overcrowding and ensure social distancing can be maintained;
Members as well as non-members must prebook tickets in advance online or by phoning the museum;
Visitors will simply give their name to the shop manager on arrival and they will check the name against those booked online/over the phone;
Hand sanitisers will be available throughout the museum and visitors will be encouraged to use these;
The shop will be open and card transactions will be preferred;
Distance markers will be in place in the garden and in the entrance and hallways;
There will be a protective screen for staff in the shop and some staff/volunteers may be wearing masks and/or gloves;
Arrows will be used to direct visitors to travel in one direction in the corridors;
The toilets will be available for use but there will be a 1-in1-out system;
The galleries and public spaces will be subject to enhanced and frequent cleaning;
The cafe will be closed to start with but we hope it will be able to reopen soon after.
These changes are in line with government guidance and are aimed at minimising the risk of spreading coronavirus. We will monitor government policy and will update these measures as appropriate.
I am confident that these measures will reassure you that it is safe to visit but if you do have any concerns please do not hesitate to get in touch.
I look forward to seeing you again very soon.

Roberta Cremoncini
Director