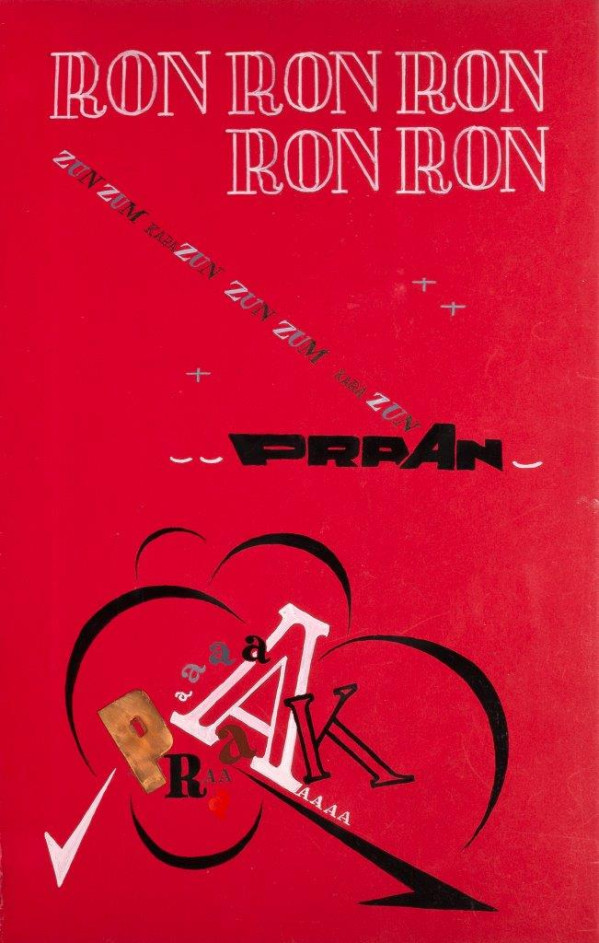 Join writer Ellen Wiles to explore the ideas in Crali's manifesto Musical Words: Alphabet in Freedom, discuss the power of poetry and art to effect social change, and experiment with imaginative writing in response to selected poems, sounds, and works in the exhibition.
£20, £17 members.
For any enquiries please contact Jenny on education@estorickcollection.com
About the artist Ellen Wiles is a writer, lecturer, literary anthropologist and curator. She is the author of The Invisible Crowd (2017), Saffron Shadows (2015), and a forthcoming book, Live Literature. She is a Lecturer in Creative Writing at Exeter University and regularly leads writing workshops in gallery spaces. www.ellenwiles.com
Related events
30 March 2020
18:30 - 20:30
**CANCELLED EVENT** Join artist and self confessed space nerd Giles Bunch to explore the themes and imagery found in Crali's manifesto Orbital Art through a range of creative making and imaginative processes that touch on the phenomenon of space junk, astronaut behavioural training and the concept of artworks in outer space.
6 April 2020
10:00 - 11:30
**CANCELLED EVENT** Under 5s and their families and carers are invited for a free tour of the Tullio Crali: A Futurist Life Exhibition followed by an informal play session on the theme of spring!