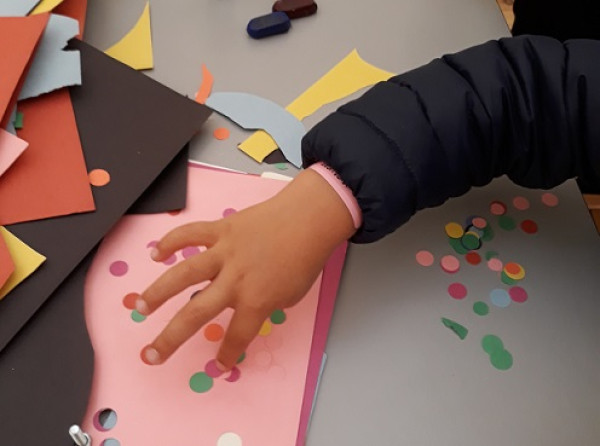 Under 5s and their carers are invited to join us for a free guided tour of the exhibition Umberto Boccioni: Recreating the Lost Sculptures and take part in a sensory play session on the theme of construction.
This is a free event but booking is required. Suitable for under 5s.
Book online or contact education@estorickcollection.com 020 7704 9522.
Related events
23 October 2019
11:00 - 14:00
Family Art Day: Mixing Matters
Inspired by Umberto Boccioni's mixed media sculptures this family workshop will experiment with combining found materials and objects to create our own sculptural works of art.
24 October 2019
11:00 - 14:00
Family Art Day: Wax Stick Construction
Learn about 3D printing techniques and create your own models using layering and slicing methods using modelling clay and wax constructions sticks.