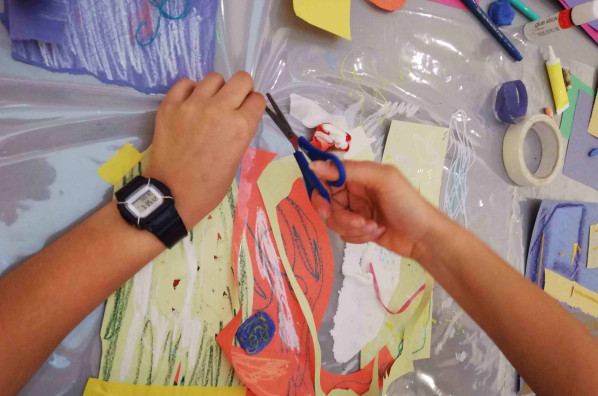 Experiment with printing and drawing techniques and use your findings to create art tutorial videos for social media as part of Isledon's Summerversity. You will have exclusive use of the museum to explore the artworks and film in the galleries. This is a great opportunity for anyone interested in art or design or studying it at GCSE, A-Level, College or University to learn different making and filming techniques to creatively document and promote their art work.
Please note that the meeting point for these workshops is Lift Youth Club, not the Estorick Collection, which you will travel to on foot as a group.
These workshops have been designed for 13-24 years in partnership with Isledon Arts CIC and their Summerversity programme. Please contact Jenny education@estorickcollection.com or call 020 7704 9522 with any enquiries.
Related events
16 August 2021
11:00 - 13:00
Family Art Day: Stormy Marbling
Experiment with water and ink to create beautiful marbled prints inspired by rivers and storms.