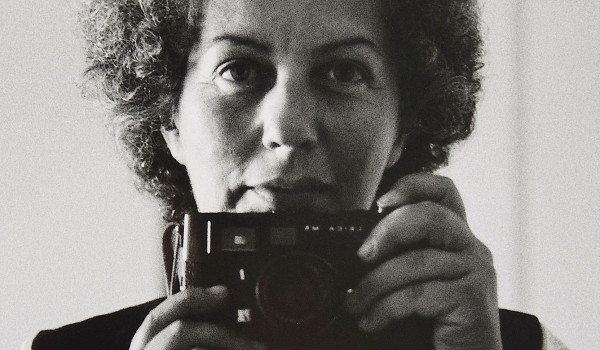 Join artist Alicia Monedero for a three-session photography course. The Social Purpose Photography Course is designed to understand and draw inspiration from Lisetta Carmi's work and help you to translate your ideas into images while also aiming to contribute towards social change.
Participants will have the opportunity to discuss the ethics specifically involved in photography with a social purpose and experiment with a range of concepts and materials from our temporary exhibition to create projects, which may be added to a portfolio.
All levels welcome: please bring any type of camera or device, including tablets and mobile phones - no need to have experience or bring professional equipment.
Monday 9 October - Session 1
Learning about Lisetta Carmi's work and its historical context
Monday 6 November - Session 2
Defining your photography practice, objectives and beyond
Monday 4 December - Session 3
Developing your photography practice, the role of ethics and wellbeing
If you have any accessibility needs, please contact education@estorickcollection.com
Sessions can be bought separately or as an entire course.
Single Workshop: £60 Standard / £45 Estorick Collection Members
Entire Course: £120 Standard / £90 Estorick Collection Members
Related events
8 September 2023 - 15 December 2023
10:00 - 11:00
Every other Friday from 8 September, 10.00 – 11.00 explore our interactive and sensory space especially open for families.
21 September 2023 - 14 December 2023
18:30 - 20:00
Every Thursday during the exhibition Lisetta Carmi: Identities the Estorick Collection and Caffè Estorick will be open until 20.00.
30 September 2023 - 25 November 2023
10:00 - 11:00
Slow Art Mornings with Lisetta Carmi
Take this time to unwind from the week, taking a break in our temporary exhibition Lisetta Carmi: Identities. Explore through art, the themes in the exhibition that help us to understand ourselves and the world around us.
T&Cs
The workshop will take place on the ground floor of the building and it is fully accessible.
To find out more about our accessibility statement pleased visit our Visitor information page and our Museum accessibility guide.
Conditions of sale
Please give your name or show your ticket in the shop upon arrival. If you have booked a concessionary, please have your membership card, ID, or other proof of concession ready to show in the shop upon arrival.
Tickets can be refunded up to 3 working days before the date of the event.