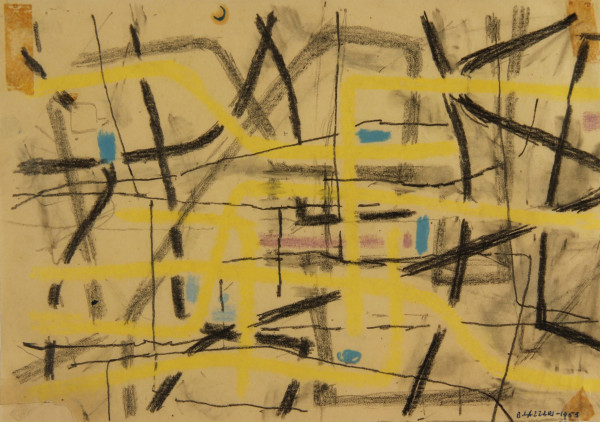 Experiment with life drawing to music, exploring different rhythms, melodies and styles to influence your marks on the page. Suitable for all levels of experience. Please bring A3 paper and 2B pencil. Drawing boards will be provided and paper will also be available to purchase by the sheet.
£10, £8 members
Related events
13 January 2022
18:30 - 20:30
Collaging from Life - Abstract Figures
Experiment with creating colourful collaged abstract art, working directly from the human figure in this life drawing class with a difference.
15 February 2022
11:00 - 13:00
Family Art Day: Futurist Cookbooks
Learn about the Futurist's artists adventurous approach to cooking and create your own recipes and dining experiences using collage, drawing and creative writing.