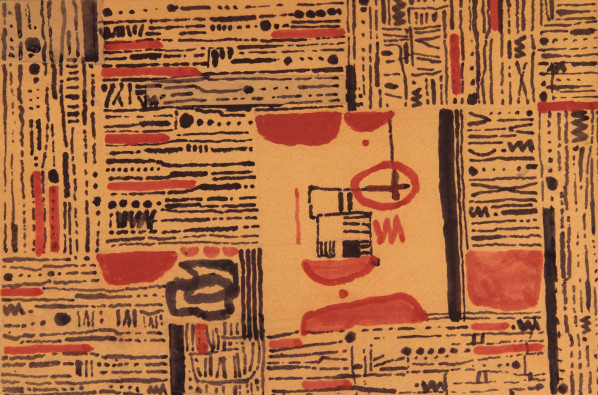 Join us for a life drawing class inspired by the abstract art of Bice Lazzari. This class will focus primarily on line, exporing width, texture and spacing using different mark-making techniques.
Suitable for all levels of experience. Please bring A4/A3 paper and a selection of 2B- 6B pencils. Drawing boards will be provided and paper will be available to purchase by the sheet.
£10, £8 members
Related events
13 January 2022
18:30 - 20:30
Collaging from Life - Abstract Figures
Experiment with creating colourful collaged abstract art, working directly from the human figure in this life drawing class with a difference.
15 February 2022
11:00 - 13:00
Family Art Day: Futurist Cookbooks
Learn about the Futurist's artists adventurous approach to cooking and create your own recipes and dining experiences using collage, drawing and creative writing.