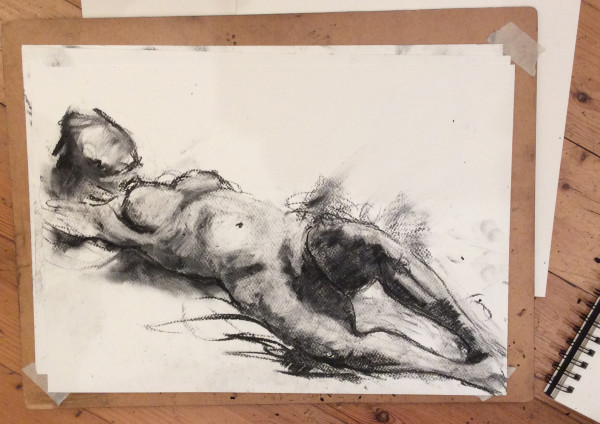 This life drawing class takes inspiration from Luigi Pericle's research in esoteric studies relating to the body. There will be the opportunity to look at images from his notebooks relating to chakras, astrology, acupuncture and the four body principle. Reflecting on these ideas we will be drawing directly from a life model in yogic poses and trying drawing exercises that take into consideration our states of mind and how these can effect the outcome.
This class is suitable for all levels of experience. Please bring a 2B pencil and paper. Drawing boards will be provided and paper will be available to be purchased per sheet.
£12, £10 Estorick Collection Members
Related events
8 December 2022
18:00 - 21:00
Late Opening at the Museum - Aperitivo Night
Join us for a late opening of the museum and caffè, a perfect opportunity to enjoy an Italian aperitivo and try a taste of Italy in our caffè. Discover Luigi Pericle: A Rediscovery, during our out-of-hours opening.