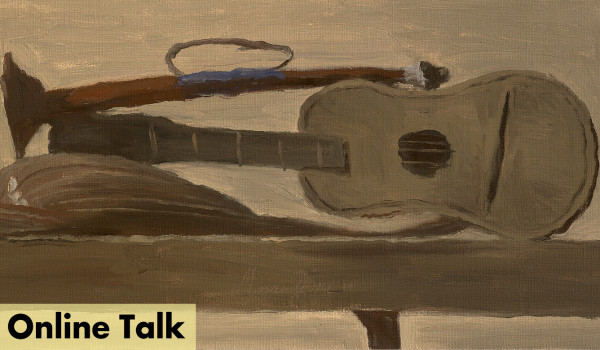 Join exhibition curator Alice Ensabella for a fascinating online talk about Giorgio Morandi and the Magnani-Rocca Collection. This talk will explore the relationship between artist and collector and how Morandi's work fits within the Magnani-Rocca collection.
Luigi Magnani (1906-1984) was one of Giorgio Morandi's most prominent patrons and a close personal friend. Having first seen his work in 1939, he was introduced to the artist the following year by the critic Cesare Brandi. The first pieces acquired by Magnani were three etchings given to him by the artist shortly after their first meeting. Over the following 20 years he went on to acquire works spanning Morandi's entire career.
The talk will take place online via Zoom, an email with instructions on how to join will be sent to you prior to the event.
Advance booking is required.
£5 / £3 Estorick Collection Members
Related events
6 January 2023 - 28 May 2023
18:00 - 20:00
Every Thursday during the exhibition Giorgio Morandi: Masterpieces from the Magnani-Rocca Foundation the Estorick Collection and Caffè Estorick will be open until 20.00.
27 March 2023
18:30 - 20:30
Life Drawing Class with Giorgio Morandi
Draw in the gallery space directly from a nude model and get inspired by our temporary exhibition _Giorgio Morandi: Masterpieces from the Magnani-Rocca Foundation_. Our informal sessions are introduced by a 10-minute talk discussing key themes of the exhibition.