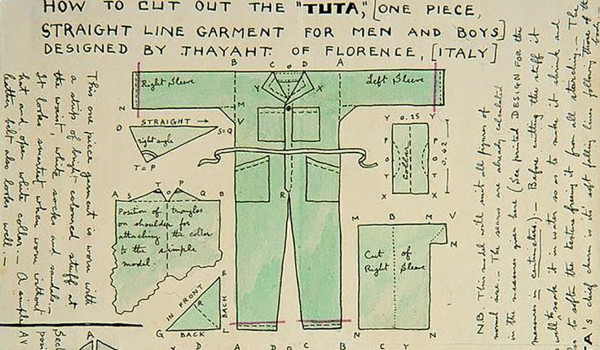 Inspired by Futurism's innovative fashion designs, such as Thayaht's jumpsuit, the 'Tuta', and Giacomo Balla's patterned suits, this workshop will focus on imagining the clothes of the future through drawing and making.
Free, but booking required. Suitable for 5yrs + and their families and carers.
Related events
30 May 2022
11:00 - 13:00
Family Art Day: Body Sculptures
Learn quick and simple ways to cast different parts of your body and have fun using the resulting forms to create a life-sized sculpture!
31 May 2022
11:00 - 13:00
Family Art Day: String Puppets!
Explore the shapes in artist Alexander Archipenko's sculptures and drawings in the exhibition and experiment with a range of recycled materials to construct your own string puppet!
1 June 2022
09:30 - 11:00
Join us for a guided tour of the exhibition followed by a play session investigating the shapes in our bodies through drawing and measuring activities.