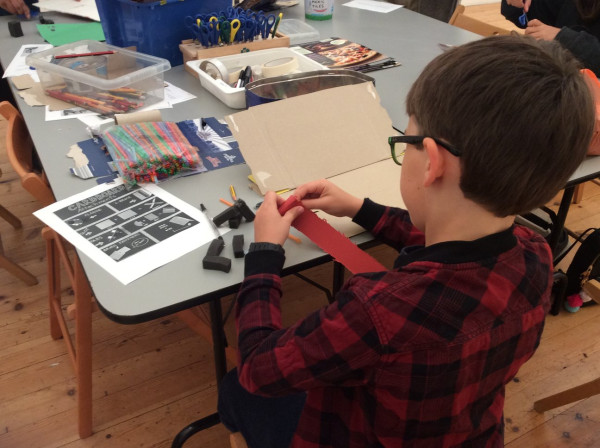 Design and model your own layered theatre set inspired by the artwork of Paolo Scheggi. Experiment with different lighting to create different moods and capture them using photography.
Suitable for all the family. This is a drop-in workshop so no booking is required. Free for children accompanied by a paying adult.
Related events
14 August 2019
11:00 - 14:00
Family Art Day: Journeys through Space
Learn to make your own flip book animation and digital film to create an exciting journey through different tubes, tunnels and portals.
24 July 2019
11:00 - 14:00
Create your own ribbon wand to explore space through dance, colour and movement.