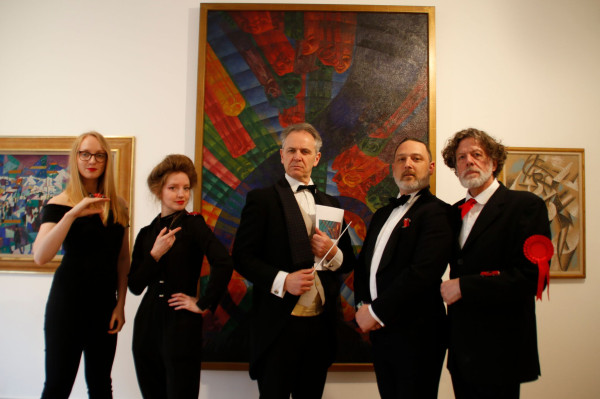 Experiment with sounds making, listening, writing your own manifesto and designing and making your own banners with the Neo Futurist Collective.
Free for adults and children but booking is required. Please contact Jenny on education@estorickcollection.com or call 020 7704 9522 or go online. Please note the museum is only open for participants of this workshop and will be closed to the general public.
Add to calendar
Related events
13 August 2018
18:30 - 20:30
Adult Art Class: 3D Paper Sculpture
Join illustrator Amy Higgins to learn techniques to create your own free standing colourful paper sculpture inspired by the geometric artworks of Fortunato Depero.