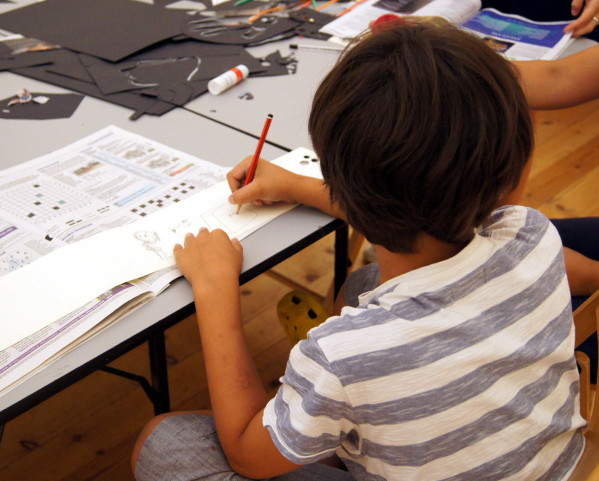 Design and make your own songbook! Select pages from a variety of papers, make a striking book cover, and learn sewing techniques to bind it all together. Inspired by artist Bice Lazzari's love of music and poetry we will explore song lyrics, rhymes and poems and invent our own to create a beautiful book to sing from. Attending this workshop will score you points as part of Islington's Reading Adventure game.
Designed for 5yrs + and their families. Free but booking required
Related events
13 January 2022
18:30 - 20:30
Collaging from Life - Abstract Figures
Experiment with creating colourful collaged abstract art, working directly from the human figure in this life drawing class with a difference.
15 February 2022
11:00 - 13:00
Family Art Day: Futurist Cookbooks
Learn about the Futurist's artists adventurous approach to cooking and create your own recipes and dining experiences using collage, drawing and creative writing.