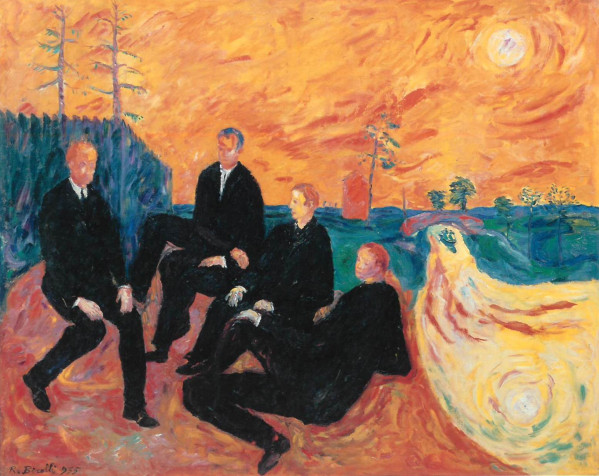 Join us to view A New Figurative Art 1920-1945: Works from the Giuseppe Iannaccone Collection and explore our autumn and spring term workshop offer for your school or organisation. There will be a guided tour of the exhibition at 17.30. Refreshments will be provided.
This is a free event but please book in advance if you would like to attend 020 7704 9522 or education@estorickcollection.com
22 September 2018
11:00 - 18:00
To celebrate ten years of the Neo Futurist Collective, admission to the permanent collection and intervention #MFGA will be free all day.
13 August 2018
18:30 - 20:30
Adult Art Class: 3D Paper Sculpture
Join illustrator Amy Higgins to learn techniques to create your own free standing colourful paper sculpture inspired by the geometric artworks of Fortunato Depero.