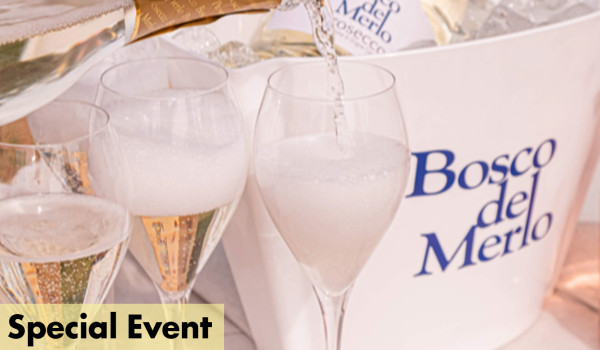 Join us for a night of art & wine tasting at the Estorick Collection.
After an introduction to the exhibition Giorgio Morandi: Masterpieces from the Magnani-Rocca Foundation you will have the opportunity to taste and sample five amongst the finest wines produced between Western Friuli and Eastern Veneto.
The wine tasting, led by renowned Italian wine consultant Antonio Tomassini, will showcase wines from the northern Italian Bosco del Merlo and throughout the evening you will be able to sample the following selection:
Prosecco DOC Brut
Pinot Grigio Tudajo
Ribolla Gialla Iside
Cabernet Sauvignon Nono Miglio
Merlot Riserva: Campo Camino
Doors open at 18.00, introduction to the exhibition starts at 18.30, wine tasting experience from 19.00 to 20.00.
£25 standard admission / £22 Estorick Collection Members
Related events
6 January 2023 - 28 May 2023
18:00 - 20:00
Every Thursday during the exhibition Giorgio Morandi: Masterpieces from the Magnani-Rocca Foundation the Estorick Collection and Caffè Estorick will be open until 20.00.
T&C's Entrance for the museum is on Canonbury Road. On the same level as the main entrance, there are two galleries (galleries 1 and 2) where temporary exhibitions are held, our shop, café and WCs. Access to all these facilities is stair free and level. Galleries 3 and 4 are situated one floor up from the main entrance. Access to these galleries is either by stairs (16 steps) or via an alternative external entrance. Please ask in the shop for assistance in using this alternative entrance. The alternative external entrance is via the original front door of the building. The stairs are carpeted and the galleries have smooth varnished wooden floorboards. Access to galleries 5 and 6, two floors above the main entrance, is by staircase only (20 steps from ground floor, 36 steps from entrance).
Conditions of sale: Please give your name or show your ticket in the shop upon arrival. If you have booked a concessionary ticket, please have your membership card ready to show in the shop upon arrival.
Returns policy: Tickets can be refunded up to 3 working days before the event.